Editor's Note
On December 20, 2020, the Centers for Disease Control and Prevention's (CDC's) Advisory Committee on Immunization Practices (ACIP) updated its interim vaccine allocation recommendations.
In Phase 1b, COVID-19 vaccine should be offered to persons aged 75 years or more and non-healthcare frontline essential workers.
---
Sponsored Message
---
In Phase 1c, the vaccine should be offered to those 65-74 years of age, persons aged 16-64 years with high-risk medical conditions, and essential workers not included in Phase 1b.
On December 1, the ACIP recommended that healthcare personnel and long-term care facility residents be offered COVID-19 vaccination first (Phase 1a).
These recommendations for phased allocation provide guidance for federal, state, and local jurisdictions while vaccine supply is limited, the authors say. Recommendations might be updated based on changes in conditions of the Food and Drug Administration's (FDA's) emergency use authorization, FDA authorization for new vaccines, changes in vaccine supply, or changes in COVID-19 epidemiology.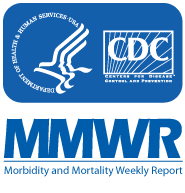 Read More >>