Editor's Note
This study led by researchers at the Centers for Disease Control and Prevention (CDC) finds that implementing and monitoring adherence to recommended COVID-19 mitigation strategies can reduce the risk for transmission in child care settings.
In collaboration with the Department of Health and Human Services' Administration for Children and Families (ACF), the CDC conducted a study from September to October 2020 in Head Start programs in eight states. The Head Start programs, each with five to 17 centers and 500 to 2,500 children, were selected by the Office of Head Start.
---
Sponsored Message
---
The COVID-19 mitigation strategies implemented included:
Everyday prevention actions (eg, reinforcement and supervision of hand hygiene and respiratory etiquette; intensified cleaning and disinfection efforts; use of masks by staff, visitors, and children over 2 years; increase of ventilation including installation of ion air purifiers; use of outdoor space as much as possible)
Actions when someone is ill (eg, requiring ill children and staff to stay home; daily screening of staff and children for signs and symptoms before facility entry; notifying local health officials of COVID-19 cases; requiring close contacts to wait 14 days before returning)
Communications and support (eg, training and reinforcing of mitigation measures with caregivers, teachers, staff; training for identification of COVID-19 related symptoms; flexible medical leave for staff; flexible work hours and staggered shifts; telework options for staff at higher risk for illness).
These approaches can be applied to other early care and education settings that remain open for in-person learning and help reduce the spread of COVID-19, the researchers note.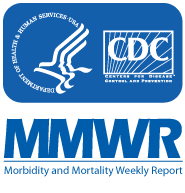 Read More >>