Editor's Note
In this study, researchers from the Centers for Disease Control and Prevention (CDC) found that COVID-19 vaccines developed by Pfizer-BioNTech and Moderna were 94% effective in preventing hospitalizations in US adults aged 65 and older who were fully vaccinated. The vaccines were 64% effective at preventing hospitalization in those who had received one dose.
The researchers analyzed data on 417 adults aged 65 and older with COVID-19-like symptoms who were admitted to 24 hospitals in 14 states between January 1 and March 26, 2021. Of those patients, 187 tested positive for COVID-19, and 230 tested negative.
---
Sponsored Message
---
Most (168) patients who tested positive were unvaccinated, 18 had received at least one vaccine dose, and just 1 was fully vaccinated.
A total of 44 patients who tested negative were partially vaccinated, and 18 were fully vaccinated.
The findings suggest that COVID-19 vaccines can reduce the risk for hospitalization, and, as a consequence of preventing severe COVID-19, vaccinations may have an impact on post-COVID-19 conditions, the researchers say.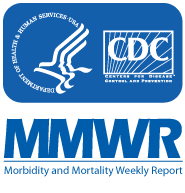 Read More >>