Editor's Note
This study by researchers from the Centers for Disease Control and Prevention (CDC) expands on previous work showing increases in emergency department (ED) visits for suspected suicide attempts early in the pandemic for all ages and suggests that these trends persisted for those aged 12 to 17 years.
Among the findings:
---
Sponsored Message
---
In May 2020, ED visits for suicide attempts began to increase for adolescents aged 12 to 17 years, especially girls.
From February 21 to March 20, 2021, ED visits for suicide attempts were 50.6% higher in girls aged 12-17 years, than the year before, and 3.7% higher in boys.
Suicide prevention requires a comprehensive approach that can be adapted during times of societal disruption and that addresses the range of factors influencing suicide risk, the researchers say.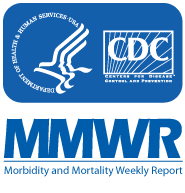 Read More >>