Editor's Note
This survey from the Centers for Disease Control and Prevention (CDC) shows the extent to which adults are delaying and avoiding medical care because of concerns about COVID-19.
By June 30, an estimated 40.9% of those surveyed (4,978 US adults) had delayed or avoided medical care including urgent or emergency care (12.0%) and routine care (31.5%).
---
Sponsored Message
---
Avoidance of urgent or emergency care was more prevalent in unpaid caregivers of adults, those with underlying medical conditions, Black adults, Hispanic adults, young adults, and persons with disabilities.
Further exploration of underlying reasons for medical care avoidance is needed, the researchers say.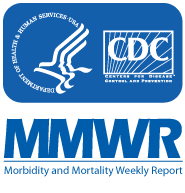 Read More >>