Editor's Note
This study by researchers from the Centers for Disease Control and Prevention (CDC) finds that since adult COVID-19 vaccinations began in the US in December 2020, there has been a:
40% decline in cases
59% decrease in emergency department (ED) visits
65% drop in hospital admissions
66% decline in mortality.
---
Sponsored Message
---
These declines were seen more in older adults, who had higher vaccination coverage, than in younger adults who had lower coverage.
The researchers also found that the administration of COVID-19 vaccines has steadily declined in adults since mid-April 2021. This suggests that efforts by state and local jurisdictions to increase coverage of all eligible age groups could result in further reductions in COVID-19 cases and severe outcomes, the researchers note.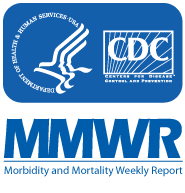 Read More >>