Editor's Note
Of 101 million Americans vaccinated against COVID-19 as of April 30, 2021, more than 10,200 had breakthrough infections 14 days or more after receipt of all vaccine doses, according to the Centers for Disease Control and Prevention (CDC).
Among these cases:
---
Sponsored Message
---
63% occurred in women
27% were asymptomatic
10% were hospitalized
2% died.
Of the hospitalized patients, 29% were asymptomatic or hospitalized for a reason unrelated to COVID-19. The median age of the patients who died was 82 years, and 18% of those were asymptomatic or died from a cause unrelated to COVID-19.
Sequence data were available from 5% of breakthrough cases, of which nearly two-thirds were identified as variants.
Though the COVID-19 vaccines are effective, breakthrough cases are expected, especially before population immunity reaches sufficient levels to further decrease transmission, the CDC says.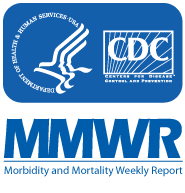 Read More >>