Editor's Note
This study from the Centers for Disease Control and Prevention (CDC) finds that adults with positive COVID-19 test results were almost twice as likely to have dined in a restaurant (including indoor, patio, and outdoor seating) within 2 weeks of developing symptoms.
The study included 615 potential case patients and 1,212 controls. In the 2 weeks before illness onset, 71% of case patients and 74% of controls reported always using cloth face coverings or other mask types. Those with and without COVID-19 reported generally similar community exposures.
---
Sponsored Message
---
When analysis was restricted to controls who did not report recent close contact with a person with COVID-10, case patients were more likely than controls to report dining in a restaurant or going to a bar/coffee shop.
Implementing safe practices to reduce exposures to COVID-19 during on-site eating and drinking should be considered to protect customers, employees, and communities, the researchers note.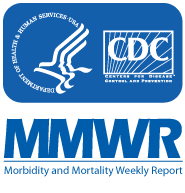 Read More >>