Editor's Note
The Centers for Disease Control and Prevention (CDC) on April 14 released a Morbidity and Mortality Weekly Report on the characteristics of healthcare workers (HCW) with COVID-19 in the US.
From February 12 to April 9, 2020, there were 9,282 cases of COVID-19 reported among HCWs. The median age was 42 years, 73% were female, and 38% reported at least one underlying health condition.
---
Sponsored Message
---
The HCWs reported contact with COVID-19 infected individuals at work, in their households, and in community settings.
Most (90%) of the HCWs with COVID-19 were not hospitalized; however, severe outcomes, including 27 deaths, were reported among all age groups. Deaths most frequently occurred in HCWs 65 years of age and older.
It is critical to make every effort to ensure the health and safety of this nation's 18 million HCWs, the CDC says. Improving surveillance is necessary for monitoring the impact of COVID-19, which benefits HCWs and all workers during the pandemic.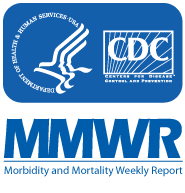 Read More >>