Editor's Note
From December 14 to December 23, 2020, monitoring by the Center for Disease Control and Prevention's (CDC's) Vaccine Adverse Event Reporting System found 4,393 (0.2%) adverse events after administration of 1,893,360 first doses of the Pfizer/BioNTech COVID-19 vaccine.
Of these adverse events, 21 were determined to be cases of anaphylaxis, with 71% occurring within 15 minutes of vaccination. Seventeen of these individuals had documented histories of allergies or allergic reactions, seven of whom had a history of anaphylaxis. Among 20 with follow-up information, all had recovered or been discharged home.
---
Sponsored Message
---
Data on the Moderna vaccine, which became available a week later, are limited. Data from December 21 to December 23 shows that after an estimated 224,322 first doses of the vaccine were administered, there was one report of analpylaxis.
The researchers note that because mortality from COVID-19 in populations at high risk is substantial, widespread vaccination against COVID-19 with highly effective vaccines represents an important tool in controlling the pandemic. The CDC will continue to monitor for adverse events, including anaphylaxis, and will regularly assess the benefits and risks of vaccination.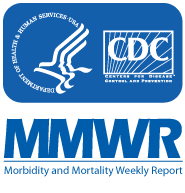 Read More >>