Editor's Note
In this study, Yale researchers found that endotheliopathy and platelet activation might be important factors in the pathophysiology of COVID-19-associated coagulopathy.
The researchers examined the blood of 68 COVID-19 patients, 48 of them in ICU and 20 receiving care in a hospital unit, along with 13 disease free volunteers who served as controls.
---
Sponsored Message
---
Several markers of endothelial cell and blood platelet activation were about twice as high in the ICU group as in the non-ICU group, and higher in the ICU group than the control group.
One of the biomarkers, a soluble form of a protein on the surface of endothelial cells, called thrombomodulin, was highly associated with survival in COVID-19 patients. Soluble thrombomodulin concentrations greater than 3.26 ng/mL were associated with lower rates of hospital discharge and lower likelihood of survival.
The findings suggest that measuring thrombomodulin levels might aid in managing patients, the researchers say.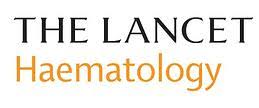 Read More >>