Editor's Note
This multicenter retrospective study led by researchers from George Washington University School of Medicine, Washington, DC, found that aspirin use by COVID-19 patients was associated with improved outcomes.
Of 412 COVID-19 patients included in the study, 314 (76.3%) did not receive aspirin, and 98 (23.7%) received aspirin within 24 hours of admission or 7 days before admission.
---
Sponsored Message
---
Aspirin was associated with less mechanical ventilation (35.7% aspirin vs 48.4% nonaspirin) and ICU admission (38.8% aspirin vs 51.0% nonaspirin), but not with in-hospital mortality (26.5% aspirin vs 23.2% nonaspirin).
After controlling for confounding variables, aspirin use was associated with a significantly deceased risk for mechanical ventilation, ICU admission, and in-hospital mortality.
There were no significant differences in major bleeding (6.1% vs 7.6%) or overt thrombosis (8.2% vs 8.9%) between aspirin and nonaspirin users.
The researchers concluded that a randomized controlled trial is needed to assess whether a causal relationship exists between aspirin use and reduced lung injury and mortality in COVID-19 patients.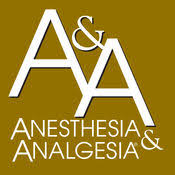 Read More >>