Editor's Note
In this Letter to the Editor, physicians from the Department of Anaesthesia and Intensive Care Postgraduate Institute of Medical Education and Research, Chandigarh, India, address the problem of treating a healthcare worker (HCW) who passes out in the OR during a surgical procedure on a COVID-19 patient.
The authors ask the following questions:
---
Sponsored Message
---
Where should the HCW be doffed if he or she doesn't regain consciousness immediately?
What sequence should be followed for doffing the unconscious HCW?
How does the risk of COVID-19 infection affect the delivery of cardiopulmonary resuscitation (CPR)?
They were presented with these questions after a nurse who was fully donned with personal protective equipment (PPE) passed out during a cesarean delivery on a COVID-19-suspected patient. Code blue was activated, and she was carried outside the OR, where she regained consciousness after removing the hood of the PPE and the N95 mask.
In this commentary, the physicians lay out the steps they took and the practices they set up to care for HCWs in such a situation. They also emphasize to HCWs the importance of maintaining good hydration and a healthy diet to help them adapt to the stress of working in PPE.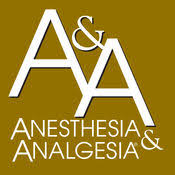 Read More >>