Editor's Note
As hospitals face a surge of COVID-19 patients, the ability for them to care for trauma cases and medical and surgical emergencies is severely compromised. Because of this, the American College of Surgeons (ACS) on April 7 issued a statement calling for strategies to preserve capacity and capability to care for all emergency patients.
ACS recommends the following:
---
Sponsored Message
---
Engage physician leadership of the trauma, cardiac, and stroke systems in regional planning and response processes.
Review trauma registry and hospital admission data to understand the usual volume of patients with time-sensitive emergencies and determine what proportion will need mechanical ventilation and ICU beds.
Identify the leading trauma, stroke, and myocardial infarction centers in the region and develop a strategy to preserve a resuscitation area in the ED and ICU along with surgical resources to care for these patients.
Many trauma surgeons also are surgical intensivists. If trauma surgeons are needed to care for COVID-19 patients, identify other surgical specialists who can staff trauma resuscitation and emergent surgical procedures.
Develop a regional medical operations center to coordinate the distribution of COVID-19 patients among area hospitals.
If a cardiac/stroke/trauma center is reaching capacity, develop a strategy to transport patients (including COVID-19 patients) out of the facility or divert those patients to a facility capable of providing the same level of emergency care.
If a regional healthcare system is overwhelmed, the regional medical operations center should consider distribution of patients to other regions.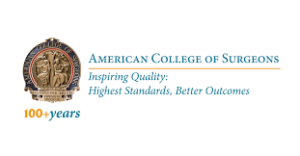 Read More >>