August 10, 2018
Academic medical centers trailing on cost, quality measures
Editor's Note
A new study by consultancy firm Navigant found that academic medical centers are trailing community hospitals across cost and quality measures.
Among the findings:
Cost per case was 5.8% higher at medical centers, equating to $3.1 million added annual operating expense per center.
Cost per case disparity between high and low performers was 22% for medical centers and 19.8% for community hospitals, equating to $12 million in added annual operating expense per medical center and $9.2 million per community hospital.
Medical centers received more Centers for Medicare and Medicaid Services (CMS) value-based payment program penalties−40% of centers received 7 or more of 9 penalties vs 23% of hospitals.
The study, which includes CMS data for 175 academic medical centers and 212 community hospitals, is free to download. Registration required.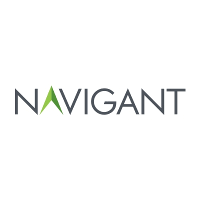 Read More >>
© 2019 Access Intelligence, LLC – All Rights Reserved. Reproduction in whole or in part in any form or medium without expressed written permission of Access Intelligence, LLC is prohibited. OR Manager is a registered trademark of Access Intelligence, LLC.