October 30, 2018
AAAHC launches 3-year Advanced Orthopaedic Certification program
Editor's Note
The Accreditation Association for Ambulatory Health Care (AAAHC) announced on October 25 that it has launched an Advanced Orthopaedic Certification program for ambulatory surgery centers (ASCs) performing total joints and spine procedures.
The 3-year certification program was designed by an expert panel of practicing orthopaedic and spine professionals for ASCs seeking recognition for high quality of care and compliance with rigorous standards.
AAAHC-accredited ASCs can choose from either total joint or spine advanced certification or pursue a combined certification that addresses both services.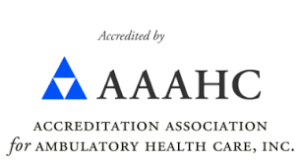 Read More >>
© 2019 Access Intelligence, LLC – All Rights Reserved. Reproduction in whole or in part in any form or medium without expressed written permission of Access Intelligence, LLC is prohibited. OR Manager is a registered trademark of Access Intelligence, LLC.