Editor's Note
In response to an increase in hospitalized COVID-19 patients, 66 hospitals have postponed or cancelled elective surgical procedures in an effort to free up space and ensure enough staff and PPE are available, the November 24 Becker's Hospital Review reports.
All of the hospitals are in the Midwest or West, except for two—Saint Vincent Hospital in Erie, Pennsylvania, and Buffalo, New York-based Catholic Health.
---
Sponsored Message
---
The Midwestern and Western states, alphabetically, are:
Arkansas, Arizona
Colorado
Idaho, Illinois, Indiana, Iowa
Kansas
Michigan, Minnesota (including Mayo Clinic), Missouri
Nebraska, Nevada, New Mexico
Ohio (including Cleveland Clinic), Oregon
South Dakota
Tennessee
Utah
Washington, Wisconsin.
The list will be updated as hospitals are added or subtracted.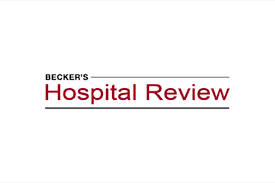 Read More >>