Get a Free Two-Issue Trial
OR Manager connects perioperative services leaders to highly relevant news and information that influences their daily decisions.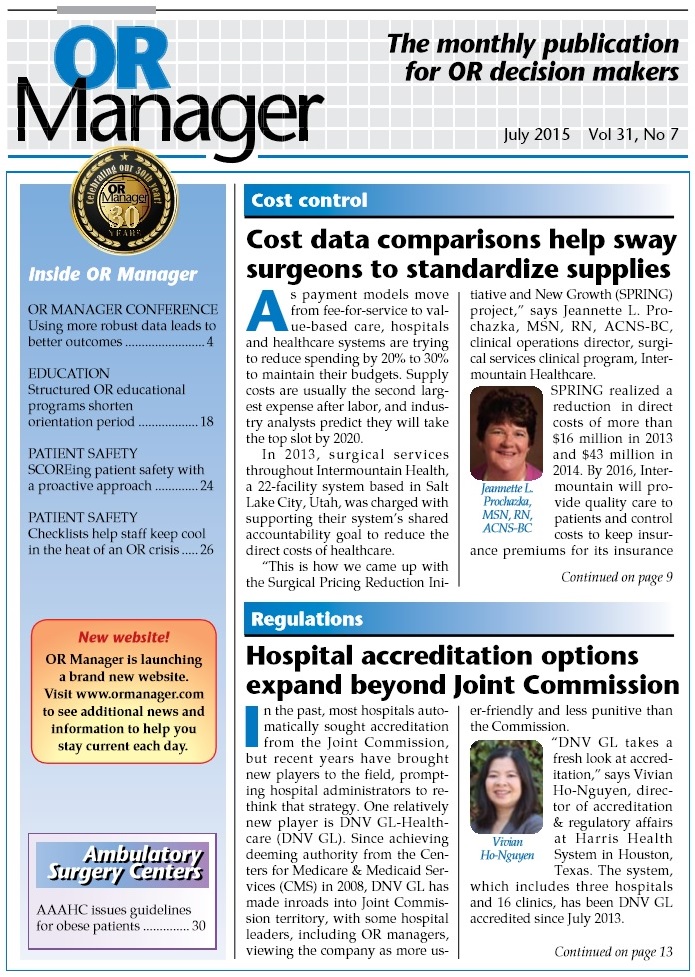 We're pleased you've discovered OR Manager. Get ready for the critical information, analysis, and best practices for management of the surgical suite that you've been missing!
To thank you for spending a minute with us, we'd like to put you on our free trial list. Just fill out the form below and you'll be among select insiders who will get two issues of OR Manager for free. There's absolutely no cost to you and no obligation to continue.
All You Need to Know For Management of Your Surgical Suite

Current members of OR Manager receive strategies, tips, and tools on patient safety, OR efficiency, sterilization and infection control, standards and regulations, and more through a subscription to the monthly OR Manager publication and access to additional products and services through member-only discounts.
Inspired by Perioperative Leaders like You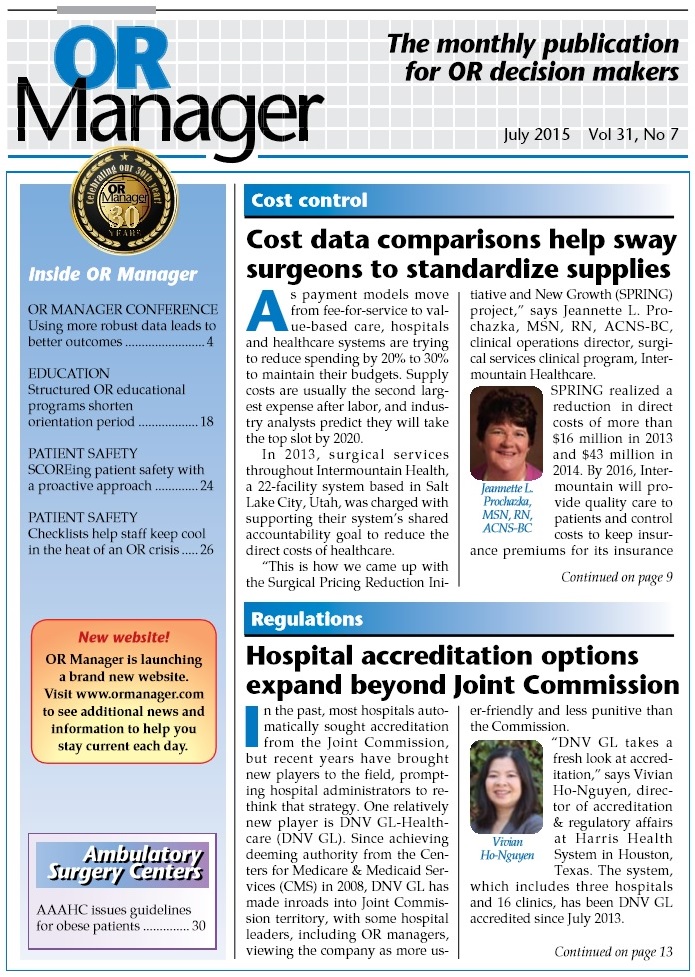 Over 30 years ago, OR Manager launched to serve perioperative leaders looking for tactics to improve efficiency and patient safety in their workplace. Topics covered through the monthly publication, books, webinars, eLearning, and conferences include periop nursing, surgical/anesthesia, safety/quality, sterilization/disinfection, OR business, personnel, supply chain, regulations/legal issues, and more.
Membership with OR Manager places you in an elite association dedicated to professional excellence who have a shared passion to move their organization and staff to the next level, all while keeping the patient top of mind.
Already convinced that you need to be a member? Choose from the available membership packages that can be found on this page: Membership benefits
Sign up for a free two-issue digital trial: